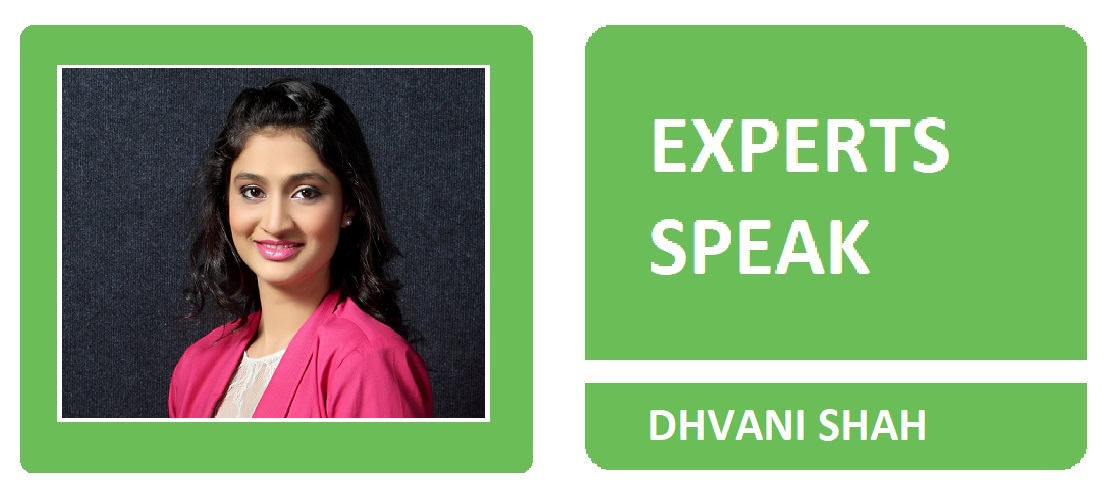 Many of us have developed a tendency to count calories in everything we eat and we constantly worry about our diet and our cheat days. We tend to put food in one of the two categories "healthy" or "unhealthy" without realizing that such distinction is often stressful and limiting. But it doesn't have to be this way.

This time, we've brought you the views of some one who has a refreshingly different take on all things health and fitness. Hopefully, it will give you a new way of looking at diet and nutrition altogether.
Meet Nutritionist Dhvani Shah, she is the perfect person to make the case for how food can play a much bigger role in our lives.
Q. Hi Dhvani, could you please introduce yourself briefly to our readers?
A. Hi, I am Dhvani Shah. I'm a Naturopathic Nutritionist, Author, Speaker, Product developer, Chef, Columnist and Blogger by profession. I abide by the law of FIMS (Food Is Medicinal & Supplemental) to help people world over make healthy eating a fun filled task. I have conducted 75+ workshops, authored over 7+ books, developed 5000+ health recipes, and I'm a nutrition consultant for 25+ health products and catering services. I am a panelist for leading parenting blogs, health websites, newspaper and magazines. I enjoy adventure sports.
Q. What is your philosophy for nutrition counselling?
A. Food is the simplest drug available to all without so much as a prescription. The wonders of food and its healing properties can be used as your daily dose of medicine, cosmetic products, supplements, antibiotic or growth boosters. It's much more than just calories or vitamins! So my diet therapy approach combines the ancient sciences of naturopathy, Ayurveda, pulse diagnosis and modern nutrition to bring together a unique nutrition plan customized to individual needs.
Also, food ingredients when eaten at the right time, in the right combination, cooked righteously and suited to the right body type can become your daily tonic. Simple kitchen herbs and spices like mint, cumin, pepper, ginger, holy basil, lemon etc. do much more than provide flavour – they can be the remedy to common ailments like digestive distress, obesity, cholesterol or diabetes!
Q. What are some of the diet/nutrition related myths that you've come across over the years?
A. The word "diet" in itself is a myth for most of us. We usually associate "diet" with weight loss and not with eating right. Another popular myth is the use of potato/ rice/ sugar/ peanuts etc, that are associated with high cholesterol/ diabetes or weight gain. Eating fruit as dessert or only fruits days for weight loss is a popular myth amongst women. A lot of patients are skeptical of using protein food supplements as part of their meals for the fear of bulking up.
Q. Do you have a "mantra" for living healthy?
A. Healthy living is all about being fit physically, content mentally and happy emotionally. Staying fit is a process that lasts you a lifetime. If your food is your medicine, you will never need to use an antibiotic, tonic or supplement again!
Q. What is your opinion on OZiva – the products and the philosophy?
A. I have come across a lot of protein & health supplements over the past decade of my practice. OZiva's natural herbal addition sets them apart. The best thing about using this is that it has no side effects and exhibits improved results than conventional products.
Q. We know you as an exceptional dietitian – we would like to know what you are like when you're not working!
A. I love to keep doing something new – be it learning adventure sports like surfing/ skiing/ scuba diving, travelling, hiking, or exploring new cuisines and age old food traditions of the world. Being a fitness junkie, I practice yoga, meditation and core strength exercises regularly. A few know that I also am an accomplished musician – and I love to de-stress by playing the keyboard whenever I have a few minutes to spare.
Sometimes we get so caught up in tiny little details that we fail to see the bigger picture. Dhvani's insights take mindful eating to a whole new level and presents a cool new way of thinking about food in general.
---
Shoutout to Dhvani for doing this!
Check out Dhvani's blog here – dhvanishah.wordpress.com
Or you can reach out to her on – info@dhvanishah.com
---
More exciting stuff lined up and lots more insights, views, and tips from health, fitness & nutrition experts coming up. Stay tuned!
PS – If you are a registered dietitian or a certified fitness coach and would like to make the country healthier with us, write to us at – partner@oziva.in