Reading Time:
2
minutes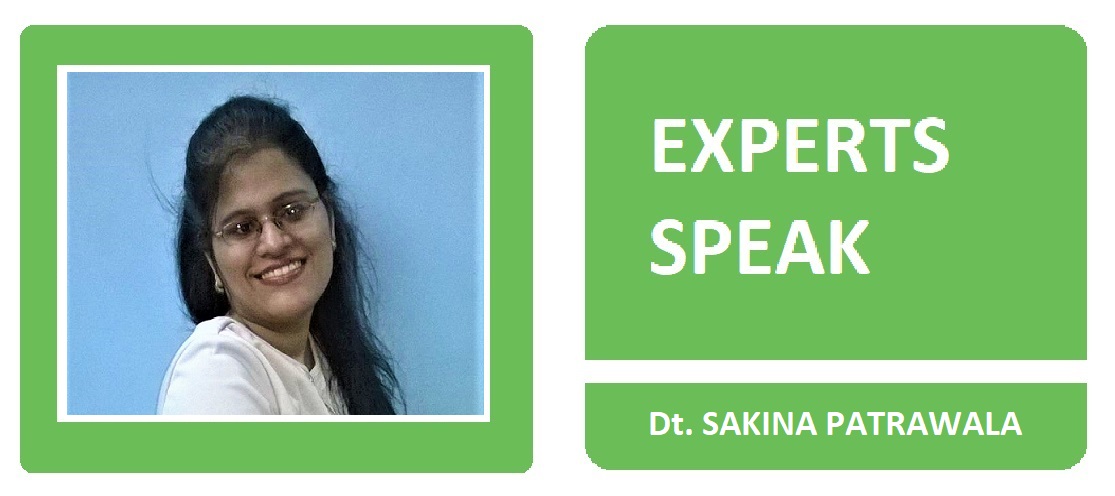 There are many who have a preachy, approach towards nutrition guidance and counselling. The ones who really shine through and through are the ones who understand that the guidance doesn't end with advice or diet plans and that it needs to include personal mentoring and attention for people to really achieve what they're aiming for.
Registered dietitian and sports nutritionist Sakina Patrawala is one such gem who understands that in order for her clients to achieve what they desire, she needs to be with them every step of the way.
We're happy that we got her to introduce us to her way of living healthy and being fit.
Q. Hi Sakina, could you please introduce yourself briefly to our readers?
A. Hi! I am Sakina Patrawala- A registered dietitian and sports nutritionist by profession. Being in this profession for 7years, It has been a wonderful journey till date. It feels wonderful to see that smile and confidence on the clients' face once their health goals are achieved!
Q. What is your philosophy for nutrition counselling?
A. Counseling is NOT merely a formal talk to explain ones' diet and eating pattern. I believe in a very personalized session, where all health related doubts are cleared, where diet doesnt seem like a "EATING LESS AND BORING FOOD" concept! Moreover, frequent follow ups are a must for effective health ounseling. 
Q. What are some of the diet/nutrition related myths that you've come across over the years?
A. There are a lot of myths that people ususally have, but few of the best ones are:
Skipping meals is the best way to lose weight.

Fruit juices are better over fruits.

Whey protein is a must if you are gyming.



Q. Do you have a "mantra" for living healthy?
A. Watch out what you eat, when you eat and how much you eat– everything else will fall in place.
Q. What is your opinion on OZiva – the products and the philosophy?
A.  Great work, great results! Easily accessible, affordable and good in taste. My clients are very happy!
Q. We know you as an exceptional dietitian – we would like to know what you are like when you're not working!
A. When I'm not working – it's a different  me altogether! Music on my ears, book in my hand and probably a cup of coffee or green tea! I love singing, talking to people, making new friends and going out to spend some time with buddies!
The most basic guidelines can help you progress a lot. The trick is to never lose sight of your goal and stay focused!
---
Shoutout to Sakina for sharing her time and wisdom with us.
Check out Sakina Patrawala's website – www.zealwellness.in
and if you'd like to get in touch with her, mail her – nutritionistsakina@gmail.com
---
Lots more coming up – so stay tuned with us!
PS – If you are a registered dietitian or a certified fitness coach and would like to make the country healthier with us, write to us at – partner@oziva.in