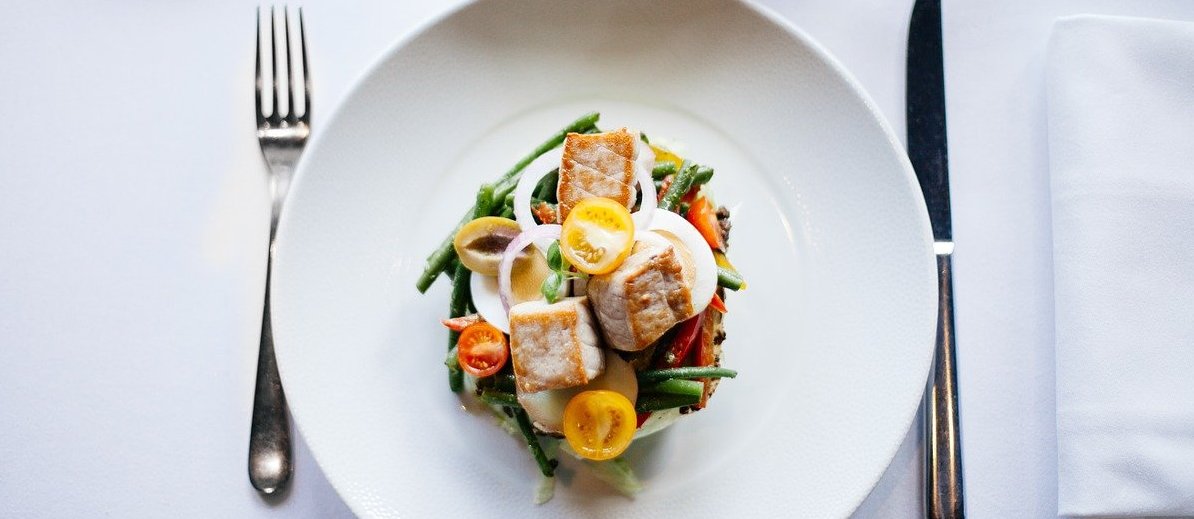 The diet patterns and preferences differ from region to region. When you consider a globally acknowledged diet you need to take into consideration the regional preference for the same.
This article is a take on the popular Atkin's diet in a way that maybe suitable to the Indian household.
Recommended: Paleo Diet – 7 Simple Rules & a Sample Indian Diet Chart
What is Atkin's diet?
It refers to a low carb-high protein, high fibre diet that enables ketosis in the body (fat oxidation) that ultimately helps with weight loss and maintenance.
Through restricting carbs, it provides alternative fuel source as fat.

Under ketosis or absence of glucose, the body starts metabolizing the fat stores which helps burn over all fat and ultimately, lose weight.

It also helps bring the insulin levels under control.
The phases of Atkin's:
Induction phase:

this phase lasts 2 weeks initially. In this phase, you are allowed low carb, high fibre veggies, foods high in fat and protein with a carbs not exceeding more than 30 gm. per day.  This sets your metabolism going.

Balancing phase:

Once done with the initial phase, next on you are supposed to add fruits, more veggies and protein such as nuts to your diet.

Fine tuning:

Usually, this phase it to be commenced once you are only a couple of kilos away from your target weight. In this phase, you are to add more complex carbs and keep exercise as a constant. By the end of this phase, you will notice that the body tones up.

Maintainance:

Last and the final phase, this phase involves increasing your carb intake to a healthy amount. Ultimately, evening out your diet to form a healthy, balanced diet.
Recommended: Ketogenic Diet- How to Fit it into a Vegetarian Indian Diet Plan for Weight Loss
Foods to eat:
Meat: Lean cuts of mutton, chicken.
Fish and Seafood: Fatty fishes like salmon, sardines, mackerel
Dairy: Cheese, milk, yogurt
Nuts & Seeds: Almonds, flaxseeds, sunflower seeds, pumpkin seeds, walnuts
Low carb veggies: Capsicum, bell peppers, broccoli, cauliflower, brinjal, leafy veggies, tomatoes, cucumber, pumpkin.
Low carb fruits: All locally available fruits.
Foods to avoid:
Sugar and products: Canned fruits, canned juices, blends, fruit juices, cold drinks, heavy milkshakes and smoothies.

Bakery items.

High carb veggies: potato, turnips, sweet potatoes.
If you get the basics of the Atkin's Diet down pat (or any other diet for that matter), you can easily modify it to fit it into your lifestyle & preferences.
Add OZIVA Nutritional Meal Shake to Your Diet to achieve your weightloss goal

If you want a detailed nutrition consultation, drop us a mail at nutrition@oziva.in or call us on 9769298556 and our experts will help you with your fitness goal