Reading Time:
4
minutes
According to research, making lifestyle changes to your diet and specific PCOS exercise routines can help you manage your Polycystic Ovarian Syndrome (PCOS). PCOS cannot be cured permanently, but it can easily be managed if you look carefully at your lifestyle as a priority. 
Suggested read – Do you have PCOS? Here are the first few signs that can tell you!
Polycystic Ovarian Syndrome or PCOS can affect around every 1 in 10 women of reproductive age. PCOS symptoms can include irregular periods, ovarian cysts and could also affect your chances of conceiving. In the long term, PCOS could lead to consequences like diabetes, sleep apnea, high blood pressure, and higher blood cholesterol levels. 
If you have PCOS, we have detailed information regarding some PCOS exercise routines that might help you manage your symptoms better. Consult with your doctor on which of these PCOS exercises would work best for you. 
Suggested read – How Can I Treat PCOS with Lifestyle Changes?
The Connection Between
PCOS Workouts
and Managing PCOS 
Doctors have formed a connection between a regular lack of physical activity and excess body weight and increased insulin resistance. Insulin resistance affects your ability to use blood sugar for energy and women with PCOS can often have higher levels of insulin resistance than women without PCOS. 
The good news – exercise is something wonderfully beneficial that you can do for your health if you have PCOS. Research has found that vigorous exercise can help reduce Body Mass Index (BMI) and insulin resistance. PCOS exercises at home can also help to reduce weight, manage abdominal fat and maintain fasting insulin levels. 
Research has also found that any type of exercise can be beneficial for women with PCOS, whether it is strength training, Zumba, or any aerobic activity. There is no consensus on which is the best exercise for PCOS: you can do them all! 
So you can pick any PCOS exercise, especially one that you enjoy doing, if you have PCOS and are looking to do PCOS exercises at home. 
Suggested read – PCOS- What to Eat & Avoid and a Sample Diet Plan for Weight Loss
Here are the PCOS exercise types that you might want to consider:
High Intensity Interval Training (HIIT) Workouts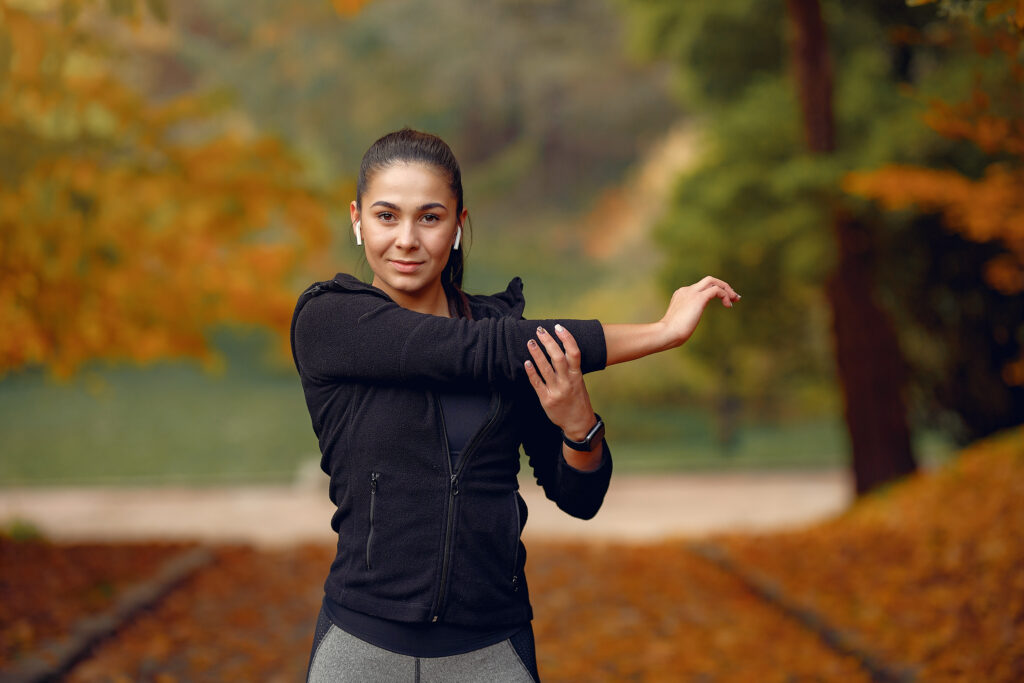 HIIT is a specialised exercise routine that involves balancing periods of intense exercise along with rest periods. A typical HIIT routine consists of PCOS exercises such as: 
A running routine of around 15 minutes 

Burpees and crunches 

Mountain climbers or intense yoga 
A study published in a journal called PLOS ONE found that women who performed HIIT exercises reported higher levels of enjoyment, freshness post-exercise and satisfaction as compared to women who enjoyed moderate to vigorous forms of exercise. 
While HIIT is not the highest recommended form of PCOS exercises, it is important to note that enjoying your exercise is one of the best ways to ensure you stick with it long-term.
Mind-Body Exercises with Coordination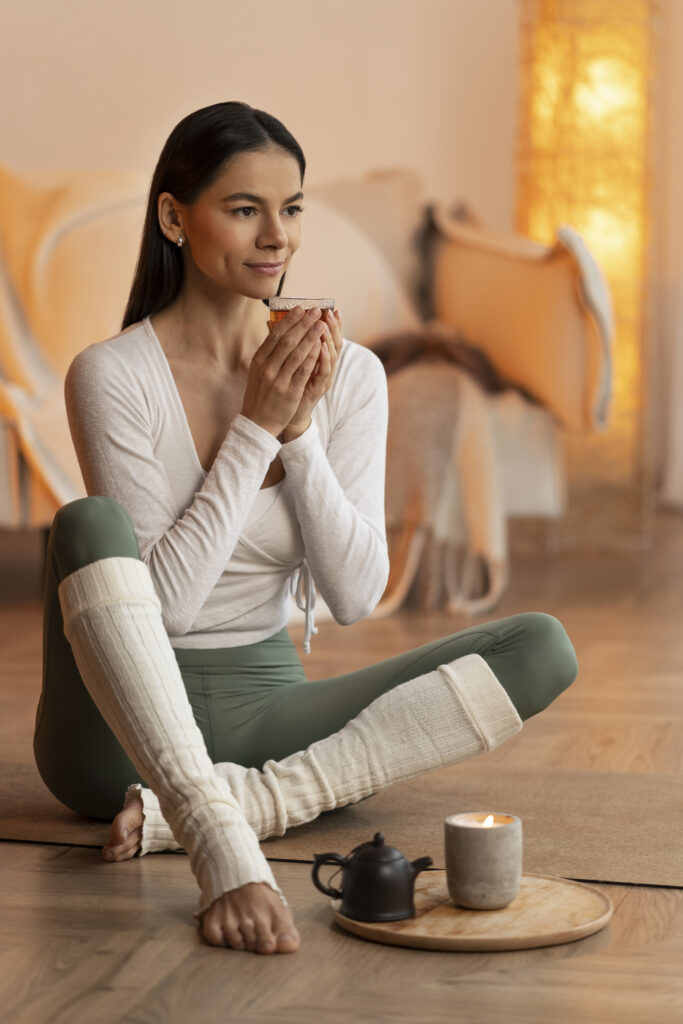 Studies have shown that women who have been diagnosed with PCOS have an enhanced response in the body to high levels of stress and distress. Women with PCOS symptoms can go for mind-body exercises, where the mind and body have to be in perfect sync. 
This includes exercises like pilates and Tai Chi, which are some of the best exercises for PCOS. These PCOS exercises often require a high level of concentration and can not only help burn calories, but also reduce high stress levels. Reducing stress levels can often lead to the reduction of PCOS symptoms. 
Strength training usually involves the use of weights (like dumbbells and kettlebells), strong resistance bands or your own body's weight to build lean muscle mass. It is one of the most effective PCOS workouts. Strength training usually helps build healthy muscles and bones in men and women. 
Increasing your muscle mass has many benefits. It helps transform fat into lean muscle, for a start. It helps you burn more calories during your resting phase, meaning you maintain a healthy weight with these PCOS exercises. 
Maintaining a healthy weight for women with PCOS has many benefits. Women at a healthy weight during PCOS feel the effects of PCOS cures and treatments a lot more. Reducing weight, in many cases, can help reduce symptoms of PCOS as well. So try out some strength training PCOS exercises. 
You can create an intense, high-pressure cardio routine where you can exercise for around 1 or 2 minutes at a time. This PCOS exercise routine is the easiest if you have not been used to doing exercise for a long time. These cardio PCOS exercises include:
Squats

Jumping jacks 

Lunges 

Bicep curls 

Crunches 

Treadmill walking 
Out of these, you can walk on a treadmill for between 30-45 minutes everyday or even outdoors. Take an aerobics class either physically or online or even start joining a gym. Gym classes you can take for cardio include dance sessions, boxing or even more. Even hatha yoga qualifies as an intense cardio workout. You can practise these PCOS exercises in the gym or even during an online workout. 
PCOS Exercises at Home
: Begin Now!
When you have PCOS, these PCOS exercises can be very helpful to help you reduce your weight and get fitter. You can exercise with a trainer to get the best results. However, you can very easily reduce your PCOS symptoms with a dedicated daily PCOS exercise routine. Read more blogs on PCOS here. 
Try out OZiva HerBalance for PCOS with these PCOS workouts to help reduce PCOS symptoms.
Visited 1 times, 1 visit(s) today
Last modified: September 7, 2022