Reading Time:
6
minutes
A serum is designed to hydrate, protect and nourish your skin. It helps amp up your skin care routine with a more powerful dosage of active ingredients than a cleanser or moisturiser. Many people are now beginning to understand the wide-ranging benefits of serums. The personal care market has many serums on it, such as anti pigmentation serums, anti acne serums, face glow serums and anti-ageing serums. But what do these serums truly do for your skin? 
Find out all about serums, particularly OZiva's wide range of serums for concerns ranging from acne to pigmentation, in discussion with Shivani Wagh, Research & Development Executive, and Shubham Saraf, Senior Research & Development Executive, Personal Care.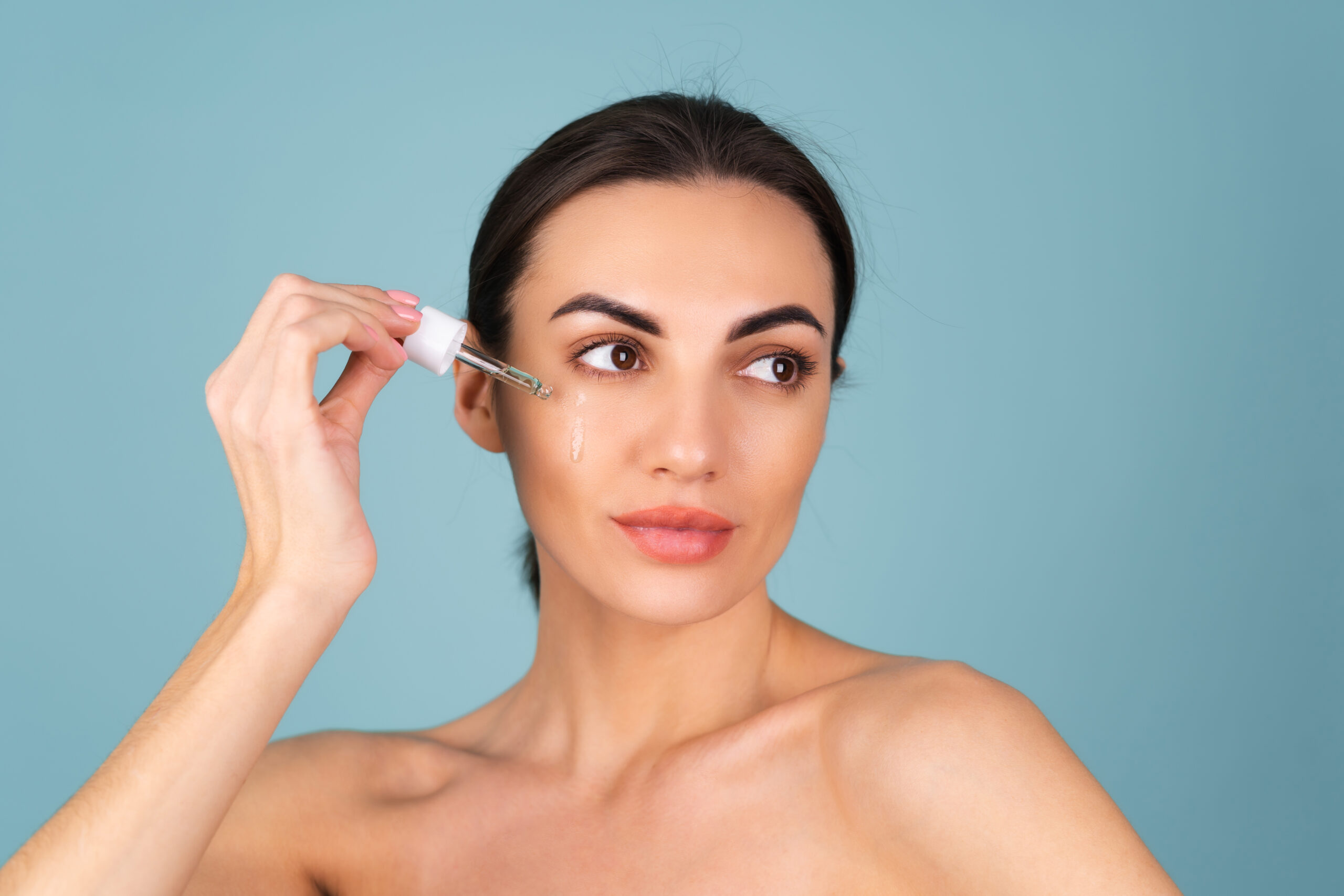 A Conversation on the Power of Serums
OZiva has always been about giving our customers the power of 100% clean, plant-based beauty. Serums are one of the pillars of our clean beauty ranges, noted for their increased amounts of active ingredients and smaller molecules that make it easier to penetrate deeper into the skin and see visible results in a shorter time. 
We advise using a serum after you have cleansed your face, because a serum helps maximise the benefits of your skin care routine. We have been strong players in the serum market, having developed an anti pigmentation serum, an anti-ageing serum, a face glow serum and an anti-acne serum. We have plans to develop even more and expand our presence in the serum market. 
Hear all about them from the team that have developed them, Shubham Saraf & Shiwani Wagh.
Question: Hi Shiwani and Shubham! Can you take us through what serums are, in your own words? 
Answer: Serums are lightweight formulations containing high concentration of active ingredients which targets the specific skin concerns. They are formulated to protect various skin concerns such as acne, ageing, pigmentation, dehydration, uneven skin tone etc. 
Q: I've noticed that many people do not seem to understand the difference between cleansers, serums and moisturisers and what they do. Can you let us know what makes serums unique? What are the benefits only they have? 
Answer: Yes, the benefits of using face serums are as follows:
As serums are lightweight liquids, they get easily absorbed into the skin.

Serums improve the skin texture by smoothing out the skin's surface.

They provide hydration to the skin by retaining moisture to the skin's surface. 

It usually has smaller molecules combined with a high concentration of ingredients designed to penetrate deeper into the skin. 

Serums deliver a high concentration of active ingredients, nutrients, directly to the skin.

They shield the skin from free radicals and damage by providing antioxidants to the skin. 

It helps give your skin a fresher, younger and healthier appearance.

Serums provide therapeutic benefits to the skin such as reduction in acne, inflammation, redness, wrinkles, and fine lines
Question: Scientifically, it is mentioned that serums have smaller molecules which penetrate deeper into the skin. Can you explain how this mechanism works? 
Answer: Face serums are basically lightweight, non- comedogenic products that contain high concentration of active ingredients. Serums have smaller molecules which penetrate deeper into the skin. These smaller molecules are tiny enough that they deliver a highly concentrated blast of beneficial nutrients directly to the skin. As they have smaller molecules, they work on the inner surface of the skin by infiltrating pores and providing hydration and nourishment to the skin's surface. 
Question: Can you name some of the most common types of face serums on the market and how they help your skin? 
Answer: The most common types of face serums are:
Anti-Ageing face serums: Skin ageing is a natural process. You cannot eradicate it, but you can delay it naturally by applying anti-ageing face serums. These serums promote cell renewal, and boost collagen production and skin elasticity. They contain the anti-ageing actives that keeps your skin look and feel healthy and younger by reducing fine lines, wrinkles, loss of skin elasticity and firmness. Anti-ageing serums tighten the skin by making it plumper.
Glow Serum: Face glow serums improve the skin's glow. They brighten the appearance of skin tone, help to reduce the  skin dullness and make the skin glow naturally. They include ingredients that generally provide a radiant shine to the skin by bloating moisture onto the skin's inner surface. Their active ingredients help to lighten the dark spots and leave the skin glowing.
Niacinamide Serum: Niacinamide face serums help the skin cells build against environmental stresses such as sunlight, pollution and toxins. Niacinamide face serum helps to minimise the pore size by improving the skin's texture. Tackles uneven skin tone. Reduced elasticity around pores, thick hair follicles are the causes of large looking pores and unrefined pores; thus niacinamide serums work by keeping the skin smooth and moisturised. It also provides the secondary benefits like

a natural reduction in pore size over time and regulates oil.

Salicylic Serum: Salicylic Serums work on the deeper dermal layers by decreasing the number of acne/pimples. These serums penetrate the skin and work to dissolve the dead skin cells and open up the pores. It decreases  the redness, inflammation, swelling by helping the skin to shed dead cells from the top layer of skin. Salicylic Serums generally reduce bacterial proliferation and prevent acne and breakouts. Also the Salicylic acid in serum works by breaking down the bonds of oils present in skin which leads to generation of sebum and can form acne. It then flushes away the debris and cleanses the skin.
Vitamin E Serum: The Vitamin E face serum helps protect cells from damage by acting as an antioxidant. By acting as an antioxidant, Vitamin E helps skin to prevent it from the damage induced by the free radicals or by the reactive oxygen species which leads to the ageing process. Vitamin E serums contribute to everyday health as they have soothing and anti-inflammatory properties. Vitamin E serums work on the dry and flaky skin by providing extremely moisturising and healing properties to the skin. It provides an overall nourishing and skin repair treatment.
Question: How should you use a serum and how often should you apply a serum for  the best results? 
Answer: To apply the serum, follow below steps :
Take 3-4 drops of the serum 

Gently pat onto cleansed face

 

Wait till fully absorbed by skin

For better results, apply the serum on cleansed face before applying moisturiser/ sunscreen, or makeup and once at night before going to bed.
Question: What ingredients go well in face serums?
Answer: Ingredients which go well with serums are the Active ingredients such as Hyaluronic Acid, Niacinamide, Retinol, Salicylic Acid, AHAs( Alpha hydroxy acids).which targets the specific skin concerns. Antioxidants like Vitamin C, Vitamin E minimise free radicals and reverse the signs of ageing. Humectants such as Glycerin, Betaine and Panthenol draw moisture from the air and infuse into the skin. Plant-derived extracts and oils are packed with amino acids, fatty acids, Phyto nutrients and essential vitamins. Ceramides and peptides help to increase collagen production. 
Try the Best Anti Pigmentation Serums, Anti Ageing Serums, Face Glow Serums & More!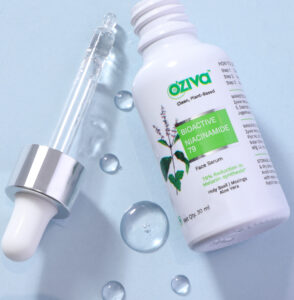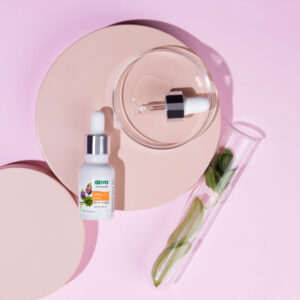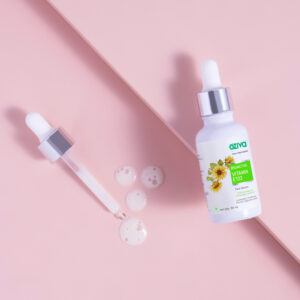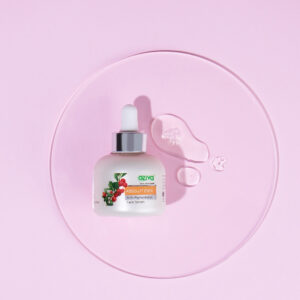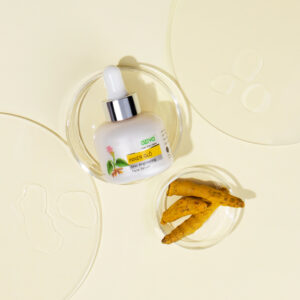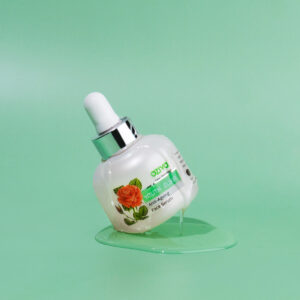 The Indian personal care market currently accounts for around 2% of the worldwide market of nutraceuticals. This market is fast-growing and is expected to develop even more rapidly and capture 3% of the worldwide market by the end of 2022. These anti pigmentation serums, anti ageing serums, face glow serums, anti acne serums and bioactive serums will play a vital role in the personal care market and have risen together. 
Shop our collection of serums here. Stay tuned for more information on further products by OZiva! Read here to know more. 
Visited 1 times, 1 visit(s) today
Last modified: August 2, 2023