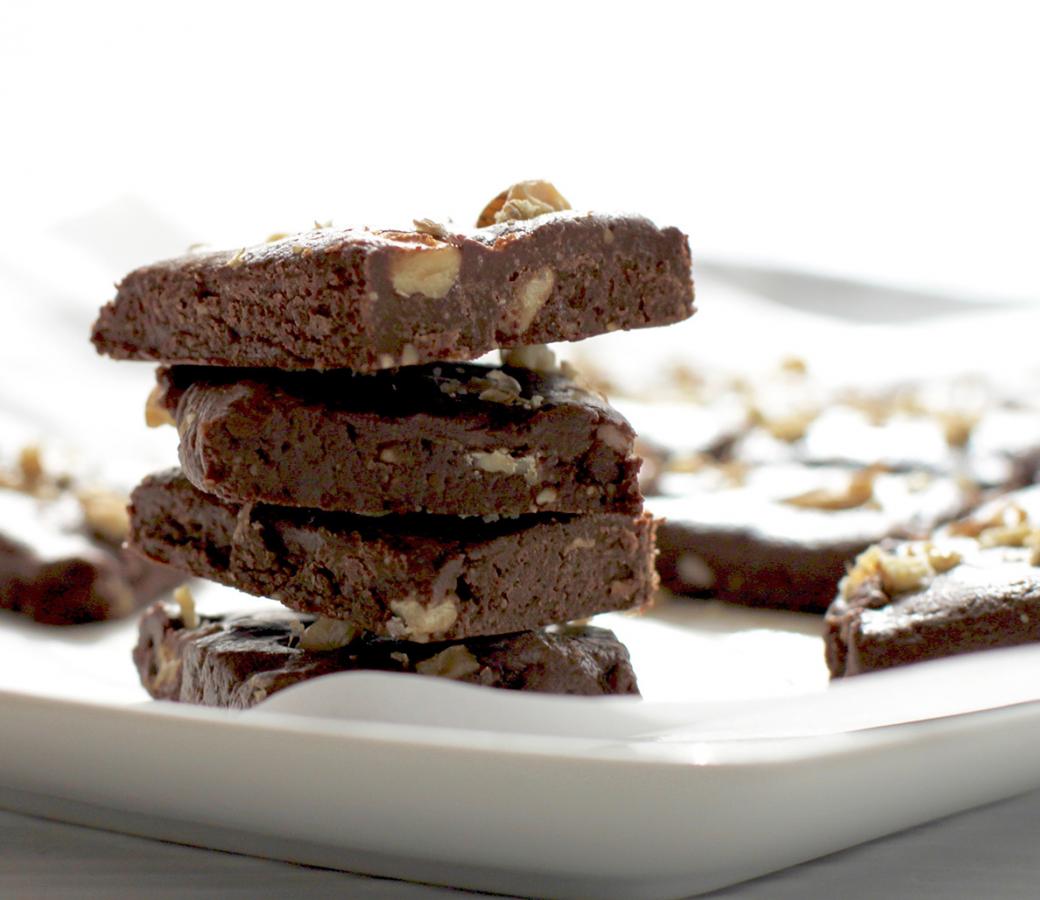 Does the thought of easy to make, fudgy, gooey, nutty, chocolaty warm brownies make you feel fuzzy in the chest? We're sure it does! That is why bring to you this delicious brownie with a healthy twist that is sure to make you fall in love with idea of dessert all over again.
All you need:
Ingredients:
2.5 cups (400 gm.) pitted dates
1.5 cups (150 gm.) walnuts (or any nut of your preference)
0.5 cup (60 gm.) cocoa powder
2 tbsp dark chocolate chunks (optional)
1 scoop (30 gm.) Oziva Protein & Herbs Chocolate
1.5 tbsp vanilla extract
1 tbsp vegetable or coconut oil or melted butter
1/4th tsp salt
For frosting:
1/4th cup (30 gm.) cocoa powder
3-4 tbsp honey or maple syrup
2 tbsp butter or coconut oil melted
½ tsp vanilla extract
Preparation:
In a food processor grind the nuts, dates, cocoa powder, vanilla extract, Oziva powder, coconut oil/ butter, salt until it is homogenous.
Grease a square pan or container and line with butter paper.
Spread the mix onto the paper and slightly press with a wet spatula to create a smooth surface.
In a separate bowl, combine the ingredients for frosting and mix well. Spread this evenly over the mixture in the baking tin or square pan.
Chill for at least 1.5-2 hours to set.
Devour.
Add OZIVA Protein & Herbs Shake to Your Diet if your diet is lacking in proteins.
If you want a detailed nutrition consultation, drop us a mail at nutrition@oziva.in or call us on 9769298556 and our experts will help you with your fitness goal