Reading Time:
4
minutes
Vitamin supplementation now is more popular than ever. Many people turn to vitamins to improve their overall health or compensate for nutrient deficiencies in their diet. Some people have turned to chewable gummies for their pleasant taste and ease of absorption. The gummy market has responded by creating many kinds of vitamin gummies, including hair growth gummies. But have these gummies nailed the balance between true nutrition and taste? 
Find out all about gummies, particularly OZiva's brand new hair growth gummies, in discussion with Sneha Kamble, Senior R&D Associate at OZiva. 
A Conversation Regarding A New Trend – Gummies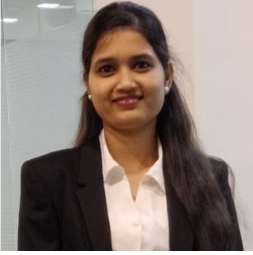 Our point of view is that our customers deserve a nourishing and nutritious experience for their hair. For hair health, we need vitamins, minerals and other nutrients. While a balanced diet is an excellent way to begin for hair growth, hair repair and hair fall management, it's not enough in today's climate.  Stress, poor food habits across the board, and an unbalanced sleep have had a terrible impact on people's health today, leading to more hair fall than ever. 
Nutritional supplements like hair growth gummies are additional, delicious sources of essential vitamins for the health and wellbeing of hair. Gummies are one of the best ways to consume those nutrients that can correct deficiencies that lead to hair fall. 
We always wondered what it is about gummies that makes them so universally appealing to kids and adults alike. Is it their shape? Is it their chewability that makes it easier to consume things we might find unpleasant? It is their cuteness factor? We don't yet have an answer, but we did have a curiosity. 
So we decided to step into the ever-growing gummy vitamins market with our own OZiva Hair Multivitamins Gummies. Hear all about these Biotin gummies from the team that has developed them, under Senior R&D Associate Sneha Kamble: 
Q: Hi Sneha! Can you take us through what gummy vitamins are, in your own words? 
Answer: Gummy Vitamins are chewable & convenient alternatives to the traditional vitamin supplements. These may include the combination of vitamins & minerals that targets specific benefits such as hair or skin nutrition. Gummy candies or jellies are available in various shapes, sizes, colours and delicious flavours which appeals to both kids & adults. Gummy Vitamins are easier to swallow, better in taste and do not have off-smell. These are small and compact making them easy to carry. 
Q: I've noticed that some people are concerned about consuming gummies often due to the addition of artificial flavours and added sugar. How do OZiva Hair Multivitamins Gummies avoid that problem to make these hair growth gummies safe for long-term consumption? 
Answer: At OZiva, we believe that for being healthier & better, it's important to eat clean & pure. As all our products, OZiva Hair Multivitamins Gummies are carefully crafted with thorough research study and the use of natural & plant-based ingredients which makes it safe for long-term consumption. It has a Nature-identical flavour (Kaccha Aam). Additionally, Chicory root powder & fructo-oligosaccharides are used as the base ingredients which contributes to mild sweetness. These biotin gummies are enriched with dietary fibre which has excellent prebiotic activity. Thus, OZiva Hair Multivitamins gummies are free of any artificial flavor, and contains no added sugar making them safe for long-term consumption.
Q:
What are the benefits of consuming hair nutrition in the form of these hair growth gummies?
Answer: OZiva Hair Multivitamins Gummies are clean, plant-based Biotin gummies specially formulated with the combination of Plant-based Biotin, Keratin Builder Blend & Iron to support hair fall control, hair growth & strength. These gummies are chewable & easy-to-swallow. As these are available in vibrant colours, shapes, & delicious flavours, you will be more willing to consume as compared to other form factors such as capsules or tablets.
Q: How does consuming these hair growth gummies help with faster nutrient absorption into the body?
Answer: OZiva Hair Multivitamins Gummies are packed with Hair Vitamins such as Vitamin B6, Vitamin B9, Biotin, Vitamin D3 and Iron. They also contain Keratin-building herbs such as hibiscus, Aloe Vera, Grapeseed, Pomegranate & Spinach which help to repair damaged scalp and trigger keratin production in hair. Since these gummies have a jelly-like texture, these nutrients release faster. When gummies are chewed, their dissolution begins in the mouth when combined with saliva. This process continues in the stomach with further digestion & better absorption when compared to capsules or tablets. 
Q: Who can consume these biotin hair gummies for nutrition? Which age groups would benefit from it?
Answer: OZiva Hair Multivitamins Gummies is recommended for all adults (18 years & above).
Q: What is your opinion regarding the recent trend of multivitamin gummies in the nutrition space? Do you think it is an exciting development?
Answer: Evidence suggests that the multivitamin gummy market will continue to expand at an exponential rate. It has increasing popularity among both kids & adults due to their visual appeal, exceptional taste, & convenience. Yes, it is definitely an exciting development as it contributes to the health and nutritional wellbeing of society. Customers can consume these delicious gummies to support their health on a daily basis without giving up due to worries about taste. 
Try the Best Gummies for Hair Growth
Buy our delectable, science-backed Hair Multivitamins Gummies here! These are the best biotin gummies for hair growth that support 4X Better Hair Fall Management* in 3-6 months, along with all the benefits mentioned above. Try out these gummies for hair growth!
The Indian nutraceuticals market currently accounts for around 2% of the worldwide market of nutraceuticals. This market is fast-growing and is expected to develop even more rapidly and capture 3% of the worldwide market by the end of 2022. These gummies will play a vital role in the nutraceuticals market and have risen together with this trend. 
Chewable, pleasant, innovative and a great way to pack nutrients into an engaging medium, we will develop gummies for various needs such as multivitamins, hair and skin. Stay tuned for more such innovations in the gummy sector from our team at OZiva! 
Read more on our different forms of Biotin here.  
Visited 1 times, 1 visit(s) today
Last modified: November 16, 2022