Healthy, glowing skin is considered as a mark of good health. Earlier, people only thought of skincare as topical creams and lotions. However, the importance of eating right for healthy skin is now being emphasized more than ever before. The question that arises is, how to eat right or what is the right skin nutrition? What are the nutrients for skin that you must include in their daily diet? We share with you the must-have nutrients for better, healthier skin.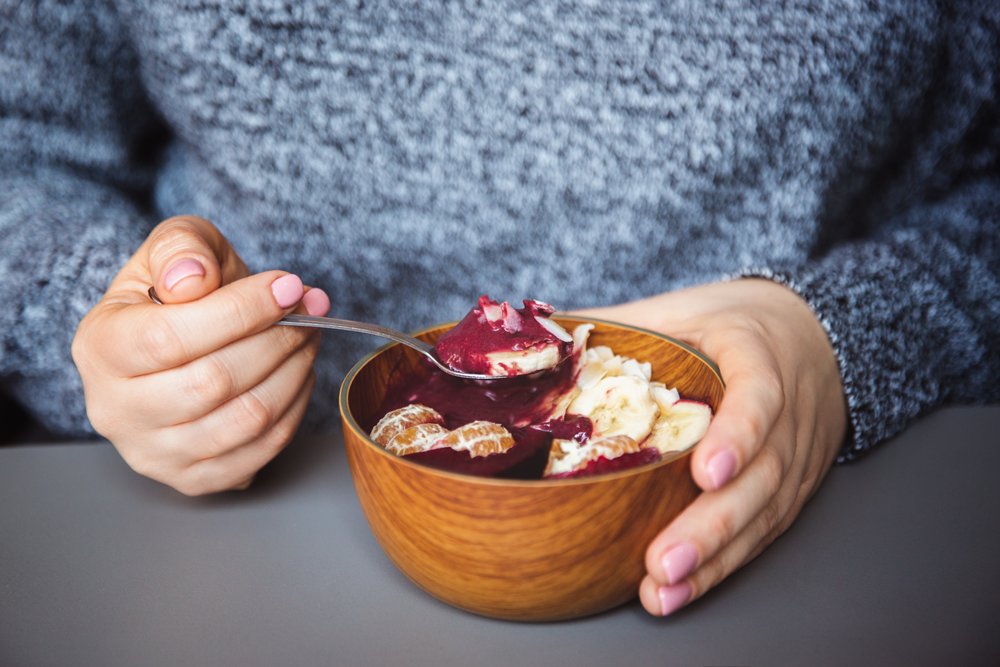 General Nutrients for Healthy Skin
Here are the nutrients and foods that you must include in your diet for better skin nutrition:
Essential Fatty Acids (EFAs)
Essential Fatty Acids (EFAs) refer to omega-3 and omega-6. They moisturize the skin, making it soft and supple. Their deficiency can lead to wrinkling and drying of the skin. 
Protein
Essential proteins like collagen and keratin are an integral part of the skin. It is important to maintain their intake to maintain the softness of the skin. 
Vitamins
Vitamins are essential for glowing skin and its repair. However, each vitamin plays a different role in skin nutrition.
Vitamin C: Ageing leads to the reduction and breakdown of collagen. Vitamin C helps to enhance collagen production in the skin and also aids in various skin issues like acne, hyperpigmentation, dark spots, and fine lines.
Vitamin A:

Due to its antioxidant and anti-inflammatory properties, Vitamin A helps to reduce acne, slows down ageing, and protects against sunburn.

Vitamin E: 

Vitamin E is also an antioxidant. It aids in reducing sun damage, moisturizes skin and prevents irritation.

Vitamin K:

Vitamin K plays a major role in the body's healing process and helps in treating a host of skin conditions that include reduction of stretch marks, scars, dark spots, under-eye circles and spider veins.

Vitamin B Complex: In the dermatological world, Vitamin B3 and Vitamin B5 are considered as powerhouse for skin nutrition. Together, they help the skin restore its moisture content, improve its texture and delay ageing.
These essential vitamins along with EFAs and proteins can be easily consumed for glowing skin through a daily clean, plant-based diet for a balanced diet for healthy skin.

Best Skin Nutrition for Healthy Glowing Skin and Skin Repair
Now, you know all the nutrients that you should consume, but what are the foods that have these nutrients? What foods should an ideal plant-based diet for the skin contain? Here's a list of foods that have all the nutrients and should definitely be a part of the best diet for the skin:
Spirulina

Argan Oil

Sunflower Oil

Flaxseeds

Curcumin

Acerola Cherry

Aloe vera Oil

Matcha Green Tea
These were some of the generic foods that anyone can have for best skin. However, we will also share with you specific plant-based foods and supplements according to different skincare needs.
Correct Skin Nutrition for Good Skin Health (According to Skin-care Needs)
Here are a few of the top picks that serve various purposes as per skin concerns and can be considered as the best food supplements for skin:
Best Diet for Acne or Best Diet for Clear Skin –
Due to pollution and a city-based hectic lifestyle, skin becomes oily and secretes sebum which leads to acne or pimples. The best clean plant-based solution for this is to include daily superfoods, greens and herbs in your diet.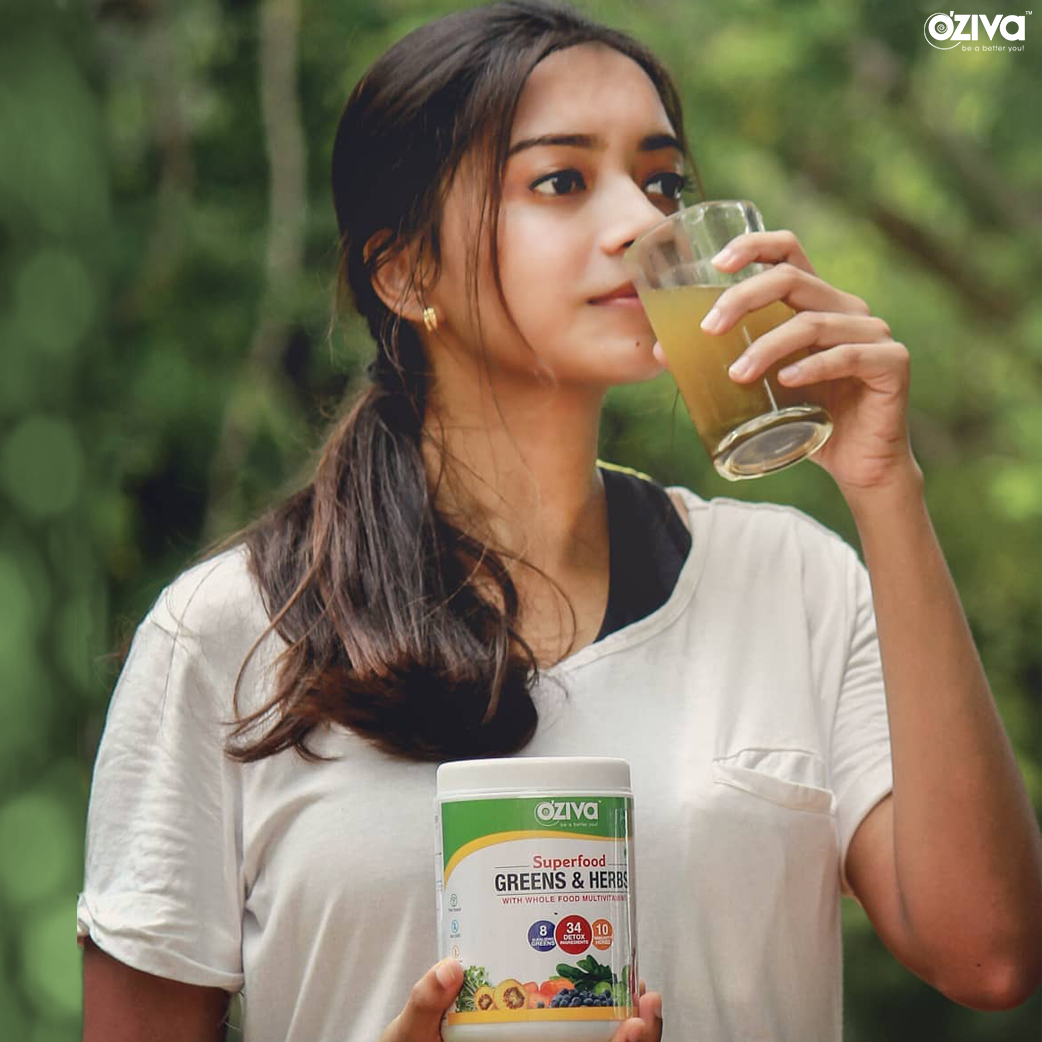 Healthy Diet for Glowing Skin:
Plant-Based Vitamin E is a must-have weapon in your skin nutrition arsenal for glowing, picture-perfect, well-moisturized skin.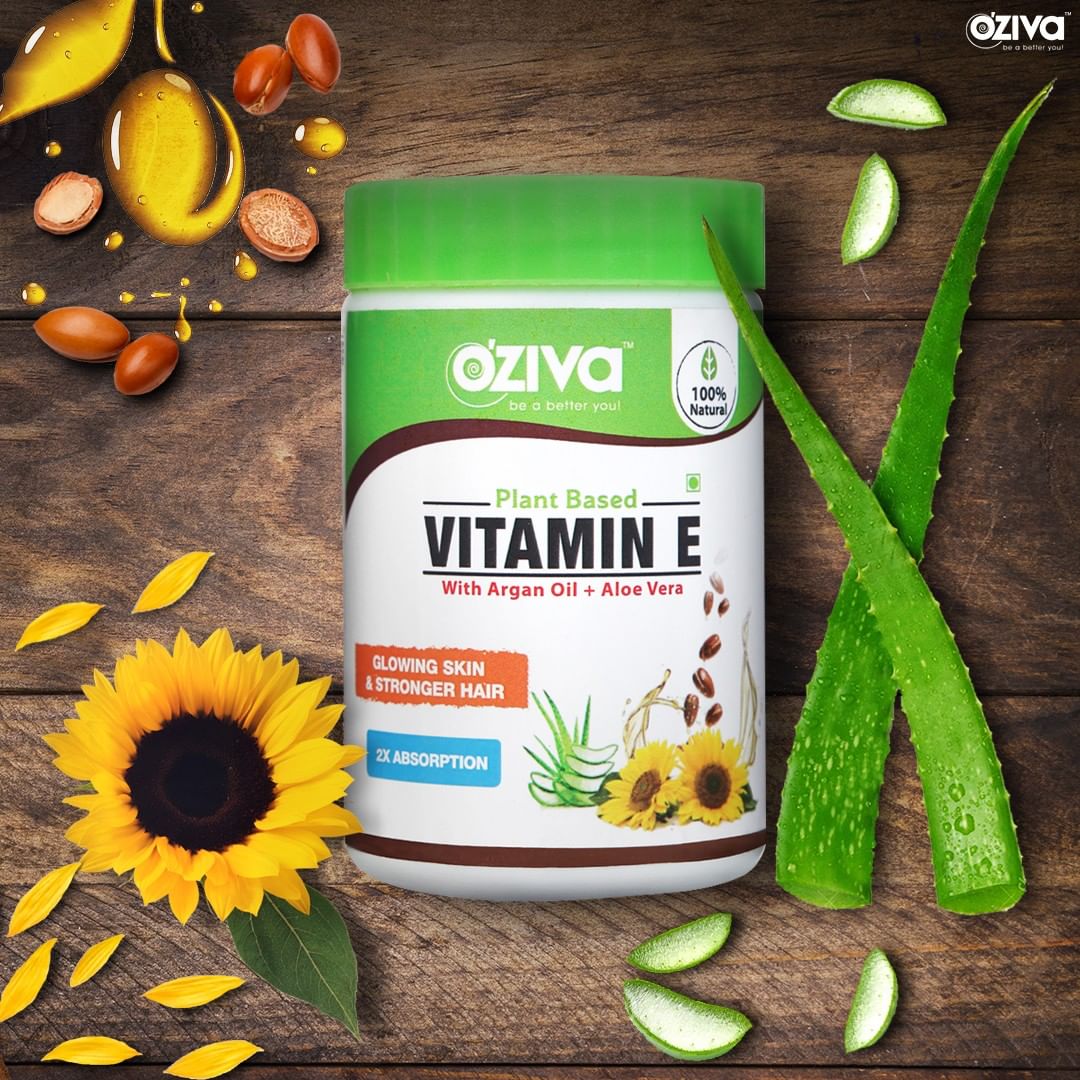 Best Diet for Anti-Ageing Beauty:
The most powerful anti-ageing agent is plant-based Collagen that you must include as a part of your everyday skin nutrition.
Best Diet for Healthy Skin:
To get overall healthy, well-nourished skin, the diet must daily include proteins, EFAs and multivitamins. An all-in-one option should be your go-to for overall skin health and nutrition.
OZiva provides a range of organic and vegan-friendly products that are clean, plant-based nutrition rooted in Ayurveda and bettered by modern science for fitness, health and beauty. OZiva also provides the OZiva Prime Membership which gives you unlimited diet consultation for nutrition experts who will advise you the correct foods according to your skin type. In addition, you also get access to an exclusive range of offers and free gifts.
Other Nutritional Considerations for Healthy Skin
Apart from the nutrients and the foods already shared above, it is vital to add some additional secret nutrients as well.
Alpha-lipoic acid
A powerful, unique antioxidant that helps prevent skin damage and promotes rebuilding skin cells.
Dimethylaminoethanol (DMAE)
It is also another powerful antioxidant that leads to a positive impact on wrinkles and skin sagginess.
Hyaluronic acid
Produced within the body,  it holds the skin cells together, maintaining the youngness of the skin.

We hope that now, you are fully equipped with all that you need to eat right and give your skin the nutrition and care that it deserves. A plant-based diet containing all the essential nutrients and exercise can do wonders for your skin and we know that you will leave no stone unturned to get better, healthier glowing skin.