Reading Time:
3
minutes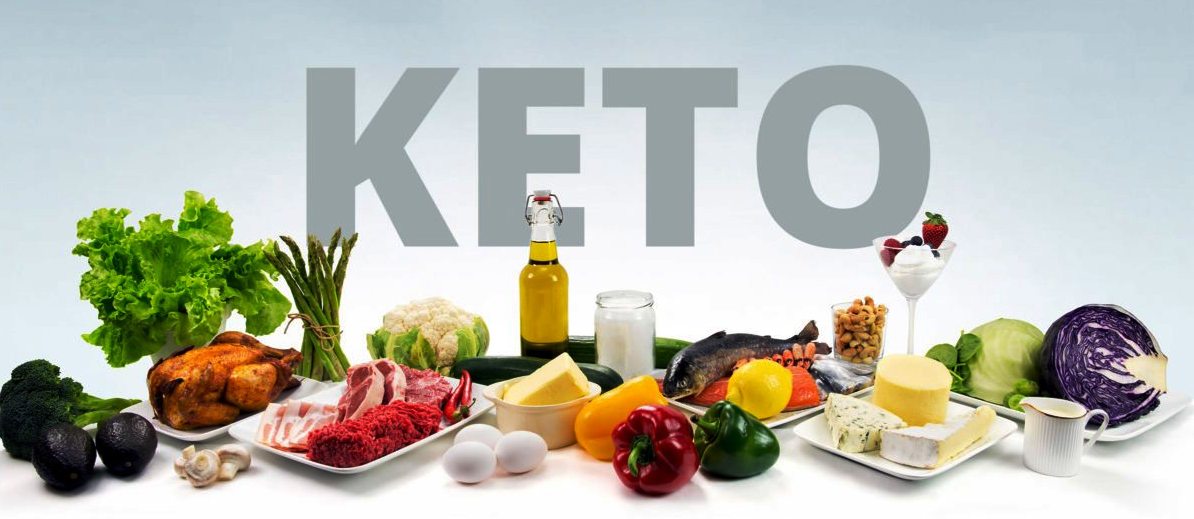 The ketogenic diet is an extremely low carb, high fat diet that helps those looking for weight loss and increases metabolic rate. In recent times, this ketogenic diet has become increasingly popular among the masses due to it yielding results faster.
In a ketogenic diet, you limit your carbohydrate consumption to  5% of your total calories or less and increase the intake of protein to around 25-30% moderately while sourcing the majority of fat-rich foods as the mains. These are usually healthy fats that are consumed and help your body cope with the lack of glucose as fuel by initiating ketone body release which serves as the fuel replacement.
Suggested Read: Paleo Diet – 7 Simple Rules & a Sample Indian Diet Chart
How fit is the ketogenic diet for Indians?
Since Indian staples are rich in carbs, getting used to a ketogenic diet can pose as challenging initially. However, you can use low carb sources for basic components of the meals that do not send your calculated macronutrient intake out of proportion.
Including the likes of low carb flour options, butter, paneer, cheese, dairy, gram four, poultry, lean meat, fatty fish, common local veggies and fruits can be very nutritious in addition to helping create an Indian ketogenic diet.
Suggested read – 3 Indian Recipes for Ketogenic Diet
What are the benefits of the Indian ketogenic diet? 
The ketogenic diet can help bring your insulin under control.

Ketosis can help burn fat from the body, thereby, reducing the overall fat%.

The ketogenic diet increases HDL

Being a diet rich in fat and low in carb, it can help curb hunger for longer and prevent cravings.
Suggested read – Vegetarian Indian Ketogenic Diet Plan For Weight Loss
Changes to start with an Indian ketogenic diet:
To get started, give yourself at least 7 days to adjust to a ketogenic diet.  Don't immediately jump to 5% carbs as your body will take time to adjust to the low carb diet. Usually in an Indian vegetarian diet plan, we have at least 65-70% of calories coming from carbs on a typical day (this would hold true for many people in India) .
So for the first 2 days, when you are getting on an Indian ketogenic diet, start with reducing carbs to 25-30% rather than immediately jumping to 5% .
Here are some basic changes you can incorporate in the first week of your ketogenic diet – 
Cutting down on the number of rotis/ bread per meal, i.e., if you have 2, reduce it to 1.

Increase the intake of protein rich foods, greens, and local veggies that are not starchy.

Avoid anything made from refined flour/ packaged foods.

Bid farewell to sugar and its extended family.
Here is a sample Indian Ketogenic diet for weight loss 
Breakfast (choose from):
1 Cheese cube, 3 hard boiled eggs, or black tea/ coffee

3 Egg Bhurji (ensure you don't remove egg yolk and add a bit of palak) cooked in 1 tbsp of coconut oil + black tea/ coffee

100g Paneer scrambled with capsicum and tomatoes cooked in 1 tbsp of coconut oil + black tea/ coffee
Mid Morning
4-5 Almonds/Walnuts + 1 Black Coffee ( mix 1 spoon of Desi Ghee or 1 spoon of coconut oil)
Lunch (choose from):
50g Cream mixed with palak or stir fried broccoli/ cauliflower

100g Grilled chicken along with Onion,Pepper mixed with 2 tbsp coconut oil 
Evening/ Post Workout
OZiva Protein & Herbs ( 1 scoop in 200 ml water)
Dinner (choose from):
4 Egg Bhurji cooked in 1 tbsp coconut oil

1 Avocado filled with 2 Scrambled Eggs
By understanding how a ketogenic diet works and Indian foods that can be consumed for a ketogenic diet, you can improvise and create your own Indian ketogenic diet plans that suit you the best
Looking for a ketogenic Diet Plan ? It's Absolutely FREE
If you want an for yourself you can get it on Facebook Messenger – CLICK HERE TO GET A KETOGENIC DIET PLAN . It will suggest the calories you should be taking along with a detailed diet plan based on your goal and medical condition. It will also tell you your BMR, TEE and BMI. Give it a try
Add OZIVA Protein & Herbs Shake to Your Ketogenic Diet plan for weight loss, to ensure you meet your protein intake while on the ketogenic diet . You can add it as evening or post workout meal 
If you want a detailed nutrition consultation, drop us a mail at nutrition@oziva.in or call us on 9769298556 and our experts will help you with your fitness goal