For all the vegetarians and vegans out there, missing out on animal products does not mean that you miss out on protein. Whether you need to refuel after your workout or need protein-rich meals to begin or end your day, you can choose from a variety of plant protein sources.
You can mix these plant protein sources with water or milk, blend them up in smoothies or even your salads and other dishes.
One of the concerns you might have regarding plant protein sources is that they are not protein-packed like whey protein. There is some validity to these concerns. Some plant proteins are not "complete" – they do not contain optimal levels of all amino acids to support protein synthesis in your body.
However, you can get around these concerns if you eat a variety of plant protein sources. 
Some plant protein powders like OZiva combine multiple sources of protein. They mix legumes, brown rice, quinoa or pea to create protein powders that contain above 18 grams of protein. Below, let us tell you some of the plant protein sources that provide excellent nutrition. 
Usually, pea protein is not made from the green peas that make up so many of our meals. This plant protein is made from yellow split peas. Pea protein is extremely rich in Branched-Chain Amino Acids (BCAAs) which helps stimulate the body to make better protein. 
Pea protein also helps promote a feeling of fullness and helps lower blood pressure.  Studies have shown that consumers of pea protein experience muscle gains similar to consumers of whey protein. 
Usually, a 28-gram serving of pea protein powder contains around 21 grams of protein. OZiva Organic Plant Protein contains pea protein along with brown rice and quinoa to make up around 30g of Plant Protein. it can easily be combined with rotis, mixed with salads or blended into smoothies. Add it to your daily meals for a protein-rich day! 
Brown rice protein powder is an easy plant protein to find and it is relatively cheap. Brown rice is relatively low in the essential amino acid lysine. It is a good source of BCAAs to support your muscle building. It is even better if combined with other protein sources like pea and mung bean, such as in OZiva Organic Plant Protein.
If you consume brown rice protein after weight training, you might see results comparable to whey protein in muscle growth. 
However, one thing you have to look out for with brown rice protein is the potential for contamination of arsenic. While reading the label, ensure that you choose a powder that is soy-free, gluten-free, with no added preservatives or artificial colours.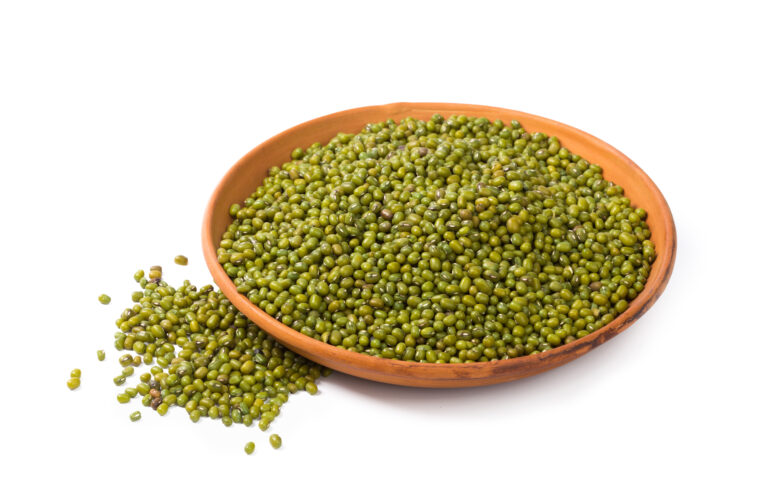 Mung beans are highly rich in protein, vitamins and minerals and are a wonderful plant protein source. Around 250 grams of mung beans contain 18 g of protein. They are rich in essential amino acids such as leucine, valine and arginine. Your body is unable to produce these amino acids on its own, so you can rely on this plant protein to do so. 
Mung bean protein is often sprouted. It contains fewer calories and is higher in amino acids, antioxidants, and lower in antinutrients (or bad compounds). Out of all the plant protein sources mentioned here, mung beans have the best antioxidant profile. They are a great source of potassium, magnesium and fibre.
These compounds help lower blood pressure in individuals with high amounts of blood pressure. Rely on mung beans to be a great support to pea protein and brown rice in plant protein powders like OZiva Bioactive Plant Protein. It is clean and plant-based and contains around 25g of plant protein in a delicious mango flavour, as well as an Advanced Recovery Formula for better muscle recovery.
Quinoa is the tiny seed that packs a punch with plant protein. It is actually one of the complete plant proteins, meaning it might be the best option on this list for you if you are new to a vegetarian diet.
Around 2.5 cups of cooked quinoa contain 20g of protein, and over 10g of fibre, thus helping with your holistic health and helping you feel fuller. Quinoa is rich in Vitamin B6, Vitamin E, Folate, Copper, Iron, Zinc, Magnesium, Manganese and Potassium. 
This plant protein also contains antioxidant and anti-inflammatory plant compounds like quercetin and kaempferol. By including quinoa in your diet and making it a part of your protein profile, your body's overall health improves and it gets an amazing protein profile. 
To generate a more "complete" plant protein for you, brands like OZiva have come up with the idea of combining different powdered plant proteins and blending them together for better results. This technique has many advantages: 
Firstly, this ensures that the final plant protein has an optimal amino acid profile. If the blend combines pea protein with rice protein, the pea protein is richer in lysine, and rice protein supplies methionine, in which rice protein is low.

Secondly, these plant protein blends often sure smoother digestion of the product
OZiva Organic Plant Protein is a blend of Organic Pea Protein Isolate, Organic Brown Rice Protein, and Organic Quinoa. It contains 30g Complete Plant Protein, 5.2 g BCAA, and 0 g sugar. It is a must-have for those deficient in their everyday protein intake. With a well-balanced formulation and premium ingredients, Organic Plant Protein can be consumed by your entire family irrespective of age.
OZiva Bioactive Plant Protein is specially designed with Advanced Recovery Formula which Supports Endurance, Stamina & Muscle Recovery. It provides 25g Vegan Protein and a complete amino acid profile with 5.5g BCAAs. It has clinically proven ingredients that help in 4X Faster recovery and 59% Faster absorption. The product is a blend of Pea Protein, Brown Rice and Mung Bean Protein.